If you are looking for a non-ablative, yet highly effective treatment to rejuvenate your skin with none of the downtime of traditional laser treatments, you can find LaseMD Ultra at, A New You Aesthetic Spa in Oxford. LaseMD Ultra treatments make it possible to have a more youthful and bright appearance without having to worry about missing work or social events. The treatment is comfortable and quick (only taking 5-20 minutes) and you can immediately return to your normal activities. LaseMD Ultra is customizable based on your needs - whether you are looking for a light resurfacing to give you that glow before a special occasion or a deeper treatment to address fine lines, pigmentation and moderate to severe sun damage, LaseMD Ultra is the perfect addition to your skincare routine.
WHAT A LaseMD Ultra CAN DO FOR YOU
More than just a beauty device, LaseMD Ultra is FDA approved to remove actinic keratosis, or AK, which is a pre-cancerous growth on the skin caused by overexposure to UV rays. The American Academy of Dermatology estimates that 60% of people who are at a higher risk to develop AK's (more common in individuals with fair skin and light eyes/hair, people with a history of cumulative sun exposure and those with weakened immune systems) will get at least one in their lifetime. While most AK's remain benign, approximately 10% develop into squamous cell carcinoma within two years so it is important to treat them in the early stages.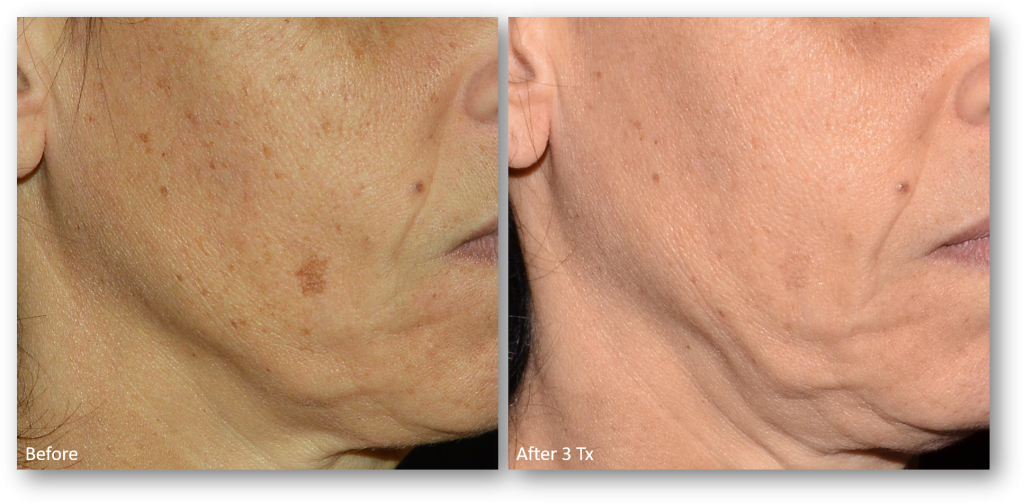 Hair Restoration
Keralase™ can help individuals who have hair loss or thinning of the hair due to hormonal, environmental, or physiological factors, like stress. This treatment also can be used if you are preparing for a hair transplant or undergoing hair loss treatments like Rogaine, Propecia, PRP, or Laser Therapy.
What is KeraLase™?
KeraFactor Peptide Complex (KFP™) is a hair and scalp treatment serum containing a unique and proprietary formulation. This one-of-a-kind topical serum contains five bio-identical growth factors and two skin proteins, essential for scalp and hair health. Each highly concentrated peptide is individually wrapped in a nanoliposome carrier for enhanced absorption by the skin.
Key Benefits:
-KeraLase rejuvenates & revitalizes scalp to support hair health
-Gentle, effective, and cost-effective treatments
-Lutronic Ultra® enhances scalp microvasculature to complement KeraFactor® topical serum.